Trasfa International Pte Ltd operates its business base on mutual TRust, ASpiration and FAirness so as to maintain a long-lasting beneficial relationship among all parties.
Inheriting from its well-established parent business who specializes in sheet metal fabrication since 1976, Trasfa has a strong inclination towards steel and stainless steel materials and products, elevator and escalator products and interior finishes for building. All products are manufactured in accordance to the BS EN 9001:2008, BS EN 14001:2004 & OHSAS 18001:2007 standard by AJA UKAS Quality Management.
Incorporated in 1998, Trasfa is one of the leading manufacturers for decorative grade stainless steel. In addition, it also acts as an international trading house for international steel mills, major re-rollers and coil centers.
Headquartered in Singapore, Trasfa has developed over the years into a strong Asian network spanning across China, Hong Kong, Taiwan, Philippines, Vietnam and India to provide the best to its customers in term of Consistency of Quality, On-time / Schedule Delivery and Values.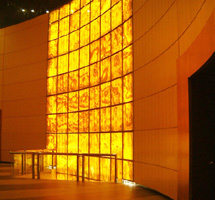 What Do We Do



Trasfa serves the following key industries:
Kitchen / Foodservices Equipment Manufacturers

Semiconductor – Stamping Houses

Automotive Accessories

Vertical Transportation – Elevator and Escalator Companies

Interior and Exterior Finishes for Building

Advertising and Signages